"The tie-end that would pull a project or infrastructure together still has not been properly sorted out. We are not there yet. We are still at the basic level of initial project execution and immediately after everybody goes their way. That cohesiveness is still not there. And institutionally, I really don't see that cohesiveness in our projects execution because when it comes to city management, somebody must take responsibility and be in charge of all those things"
For Lookman Oshodi, a consummate professional, it's almost criminal to start a project without an impact assessment study and also leave projects without a maintenance plan.
Fresh from speaking on Transport Impact Assessment at the 6th Annual Charlie Worf International Symposium organized by the Association of Environmental Impact Assessment of Nigeria (AEIAN), he speaks to EAM on Impact Assessment and how it affects infrastructure development.
Excerpts 
We are in a state of flux with so many infrastructure developments seemingly covering up the soft underbelly of underdevelopment. What's your take on this?
Like we always say, infrastructure is like the live-wire of any community. Before any community can function effectively and efficiently, infrastructure is really key. And when we talk about infrastructure, we are talking about different areas of urban services. We are talking about water, sanitation, energy / power, transportation, the housing system, the healthcare system, the education system; basically everything that comes together to make a whole of what an urban area or city is. What kind of impact will any of these services make on human beings who reside in a particular location at any point in time?
If we look at the issue of energy, it is a clear that without it, no business can be done in any city. And, obviously the household would definitely not feel comfortable without any power. Then we need to look at the quantum of power supply that we have in Nigeria right now. Over the past few weeks, we've been getting conflicting numbers on the actual quantum of energy available, ranging from 2000 megawatts to 3500megawatts. So there is no clarity on where we are, what we have and what is going on. And for Lagos this means that energy is not there for many of the residents to use. So that means there is a huge gap in that infrastructure sector. And obviously, its impacting a lot of businesses negatively.
We are not where we should be in terms of energy infrastructure. There are lots of gaps in the areas of generation, transmission and distribution. And funding is of course a challenge. But then, do we say we need more investment in that regard? What has been the impact of the previous investments made in that sector? Do we really need a political strategy to push it forward? If so, how would we push forward to begin to negotiate that political space? A whole lot of issues will come into play; And of course, then we shall really begin to talk about the impact which we know.
Talking about an effective and smart transport system; does the launch of the Lagos Ride initiative of fossil fuel powered vehicles not more of a missed focus?
Yes, the Lagos government just injected about 1000 cars into the system. When we look at the cars, they are powered by fossil fuel. And this of course, will increase the carbon footprints of the city of Lagos. We also need to look at the economic and social impact on the people. If the system is affordable to a large majority of Lagosians, then of course we can get good returns for the city. But then that affordability and that impact could be eroded because they are going to operate on the same roads that we have said is not adequate. On the same roads that we have said people spend four or five hours on? Except there is a plan to create a special road for those taxis to drive on. But then, if we are still talking about using the same roads as everybody else, then the expected gain would definitely be eroded by the long hours in traffic.
So that is a very key issue that we need to look into. Then in the area of maintenance, management of those vehicles, if we look at our land use in Lagos, you will see that the extent of accessible roads is very low and these vehicles are expected to thrive under such conditions. Invariably, the operating costs would be high. This means the condition given to the drivers that you pay to own; pay certain amounts and in four years own the vehicle might be too optimistic. How will that process work from the first day? From the operation to the physical accessibility of the different routes, are all things that we need to watch out for. On the economic aspect, we might be able to improve the economic condition of a certain category of people.
In a previous interview years back, you used the term 'Babylon Tower' to signify built up conflicts in policy. Are we seeing something of that nature with this initiative?
Well, I will say we are seeing the same scenario. It is ideal for people to learn from history, from what has happened before. In a large city like Lagos, you empower the traffic sector because you are looking at your population that are about 28 million people. Okay, what has been the system on ground? These 28 million people; let's say maybe about 40 to 60percent are mobile on daily basis. The remaining 30 or 40percent are not mobile, maybe they will remain at home and some place else. So you have to ask yourself, these 28 million people, how do they move about on daily basis? Is it through Uber, through Keke 'tricycles', through Danfo or through BRT buses? If you are able to have that clarity, if using just one or various modes together, then it makes it easier to plan.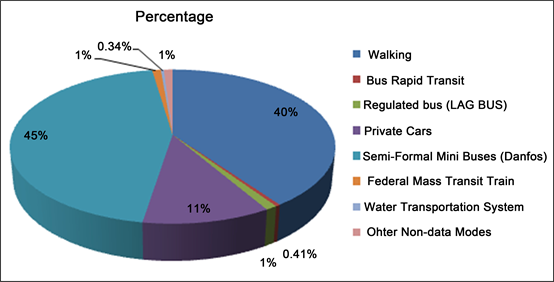 And keep in mind that the percentage of residents using call-rides like uber is not as high as the percentage using Danfo because of the affordability aspect. A basic ride of N600naira with uber might not be more than N50 to N100 naira; and most of the population we are dealing with falls within the category of that 50naira. Some would even trek. So, when you now provide 1000 call ride taxis, that means you are still strengthening the upper echelon of the transportation mobility framework, which is the people who are used to Bolt and things like that. So perhaps you have neglected the larger percentage of the population who do not make use of that service on a day to day basis. So by virtue of it not being in real demand, I see the Lagos ride as not meeting the realities on ground. And that goes back to what I said earlier.
We just celebrated the world water day. Against the backdrop of several water related initiatives and masterplans, where do we stand on providing contextual impact?
Like I mentioned earlier, in almost all our infrastructure based structures and services sector, we have a very considerable gap. And what Lagos has been doing for some time in the area of water is to see that, yes, we have water in almost every home. Although in the past, efforts have been fairly minimal in that direction, and almost every resident of the city depends on the groundwater from borehole to get their water without necessarily waiting for government. But some agencies within the government are now trying to really respond and say, we need to do something. For example, the Lagos State Water Regulatory Commission (LSWRC) has been responding and working tirelessly to ensure that things work the way they should work in the water and sanitation sector. But the unfortunate part is that things have become really terrible, if I may put it that way. And to really pull out from this terrible situation is a big challenge.
Having said that, the same thing impacts on the issue of water and sanitation. One ting is to celebrate the world water day, this is about awareness, bringing together the people to proffer solutions; but the real thing is where is the water for me to use, where is the water in my home, government supply of water in my home? That is the bottomline. And its quite clear that the government cannot do it alone.  So, it needs both local and international partners. I can tell you to bring in foreign partners is not an easy job but with the new commitment from relevant agencies of government its very doable. Though it will still take a bit of time but we are in the right direction and a lot of work still awaits us.
Tying it all together, have the necessary impact assessments been done to ensure 'cohesiveness' in efforts?
 The word cohesiveness is very key in urban development and infrastructural development. In this part of the world, we have not seen that in so many of our infrastructure delivery management structures. When we talk about cohesiveness, its like right from the planning stage, we need road from the city. Where will the most impact be made on the life of the people? If we agree that if we repair ikorodu road or some other road it will make more impact, then we agree on the timeline and the cost, then it will be done. If we do this road, we are expecting that within the next five years we are not going to do any job on that road. But disasters could happen; accidents could happen that would affect the integrity of the road making it so that under two years we would need repairs.
If that situation comes up, who handles that? And apart from that, within what timeframe would the repairs be done? All these need to be part of the plan right from day one.
Full interview in next edition digital issue. Click on subscription to receive a digital copy.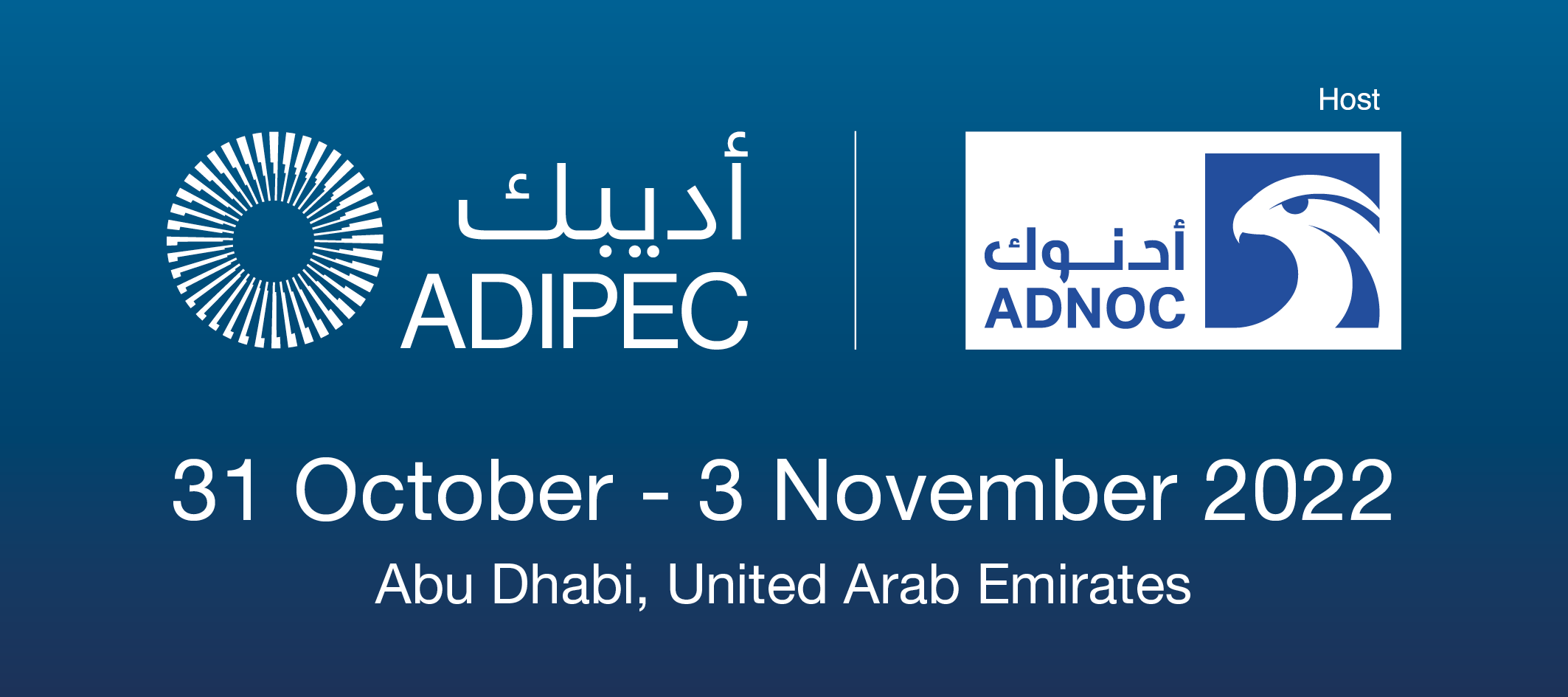 https://www.adipec.com/awards/