Various speakers and participants have called for an increased focus on OneHealth as a holistic way of addressing health issues in Africa; even as the GET conference on OneHealth and Bio-security ended on Friday, 29th October.
OneHealth is defined as a collaborative, multisectoral and transdisciplinary approach – working at the local, regional, national and global levels – with the goal of achieving optimal health outcomes recognizing the interconnection between people, animals, plants and their shared environment (cdc.gov)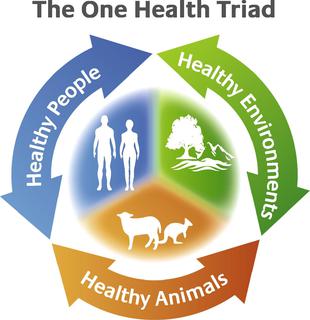 Prof. Akin Osibogun, Professor of Medicine at University of Lagos, noted that the recent health outbreaks have shown that most of the emerging diseases are diseases that are shared between man and animal. He also noted that health issues could translate into security issues as well.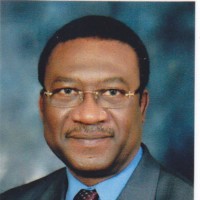 Citing the recent case of Cvid19, where lockdowns were enforced in almost all countries of the world and that of the Ebola outbreak, Prof Osibogun stated 'When we recognize that health can be a security issue, then it enables us to be able to allocate the needed resources as Lagos State is doing to be able to tackle some of the problems'.
And that seems to be exactly what Lagos State is doing with the establishment of the Biobank Laboratory.  According to Dr Muyiwa Bamidele, Deputy Director of the Lagos State Biobank, the laboratory accounts for over 80% of public laboratory testing in the state, disclosing that the laboratory has over 2million samples in storage presently.
'There is no time we are not testing', says Bamidele. 'And we also undertake constant quality control testing'.

Lagos State Biobank in Yaba, Lagos, Nigeria
Indeed, Lagos State continues to pave the way in Nigeria for developmental infrastructure. The State was recently honoured with an award for sound internal audit systems. This is following the recognition by the Nigerian Healthcare Excellence Award 2021 for being the most responsive COVID-19 State Government of the Year with Prof. Akin Abayomi bagging a personal award as the Most Outstanding COVID-19 State Health Commissioner of the Year.
At a state sponsored workshop in April 2021, the Lagos State Commissioner of Health, Prof. Akin Abayomi revealed the state's strategy to create a synergy amongst relevant public offices, particularly Health, Environment and Agriculture to protect Man and the Environment from biosecurity threats.
This was echoed on the first day of 7th African Conference on Onehealth when Prof. Abayomi, once more, revealed that the State Governor's T.H.E.M.E.S agenda had health and environment captured in its second pillar. The OneHealth paradigm, according to Dr Dotun Bobadoye, chief operating officer of GET, the conference organizers, is not localized to one location or state but is a phenomenon that should involve and be promoted throughout all of Africa.
In closing, it was reiterated that OneHealth and Biosecurity is an ongoing issue and that it is expected that coming out from this conference, more states in Nigeria, and indeed in Africa, would develop strategies to ensure that the paradigm was included in developmental policies and health strategies.