Completes the final phase of the Light Up Kwara Project
Setting the stage for a green urban city with huge CO2 emissions reduction
Asteven Energy Group, a leading indigenous clean energy company in Nigeria, made history, penultimate Friday as the company delivered the final phase of the Light Up Kwara Project made up of the first ever African Solar Road Tunnels to the Kwara State Government at Ilorin recently, in Nigeria.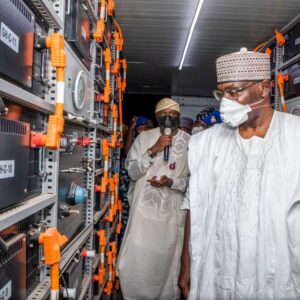 Dr Sunny Akpoyibo, CEO of Asteven Energy Group, under whose supervision the project was executed, states that this project is a showcase of his passion for clean energy solutions in Africa. Dr Akpoyibo, incidentally, the President of the Council for Renewable Energy Nigeria, stated that it is his belief that this first solar powered road tunnels will improve security, employment, technical knowhow, capacity building and would also highlight the capacity of Africa's local solar developers to innovate and bring about strategic clean energy solutions to contribute towards solving Africa's myriad problems.
Located along three major roads in kwara state; Fate Road by Government House, University Road and Unity/New Yidi road, the tunnels provide about 384.8kw of Solar Energy from 1,580 pieces of 260waats Solar Panels with lithium Storage. This powers over 1000 double arm streetlights spanning 25.57kilometers, making it the single largest fully operational 100percent solar powered minigrid project in Nigeria. They also are providing energy for scale businesses along that corridor as well as advertisement boards within those tunnels.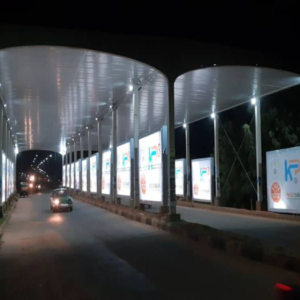 And it keeps getting better. This project was handled exclusively by Nigerian technicians, engineers and conceived by a local consortium, Asteven Energy Group and Riccofortezza Ltd, with Asteven as Lead Company, having provided 100percent Technical and Financial execution.
And the icing on the cake; Interestingly, all the products were locally assembled and are AS Solar branded, an indigenous trademark of the Asteven Group with the technicians on site having been locally trained and certified by the Ecowas Solar Energy Skills Scheme (ECSES), solely delivered in Nigeria by the Asteven Renewable Energy Academy. The project also trained over 100 local technicians in Solar Installation and minigrid deployment
The first such Solar Powered Road tunnels in Africa, this was an innovative concept, structured under a PPP arrangement between the Kwara State Government and the Asteven/Riccofortezza consortium.
These tunnels were conceptualized to enhance development and encourage establishment of trade hubs along those roads while showcasing ingenuity, indigenous capacity and technical competency in the renewable energy sector.
Conceptualized, with actual installations starting in 2017, the project was initially expected to be completed in 2019 but due to changes in foreign exchange market and the lockdowns caused by the Covid19 pandemic, the project was delayed. However, work was resumed almost immediately and working at full pace, was delivered in the latter parts of 2020 with a period of oversight and full bore testing before the project's handover to the Kwara State Government, through the State's Bureau of Public Procurement, KP3.
Asteven Group with this project cements its position as arguably the largest and technically committed indigenous renewable energy company in Nigeria and indeed, one of the foremost in Africa. With its passion for clean energy growth, the group has provided a leadership of development in the sector through its project scope; delivering minigrids, solar home solutions, pay as you go systems, solar rechargeable lamps, solar kiosks, a world class training academy, comprehensive after sales service, trained personnel and product funding.
One thing is for sure; the residents of Ilorin, Kwara State, Nigeria are enjoying and witnessing the birth of a clean energy renaissance in Nigeria.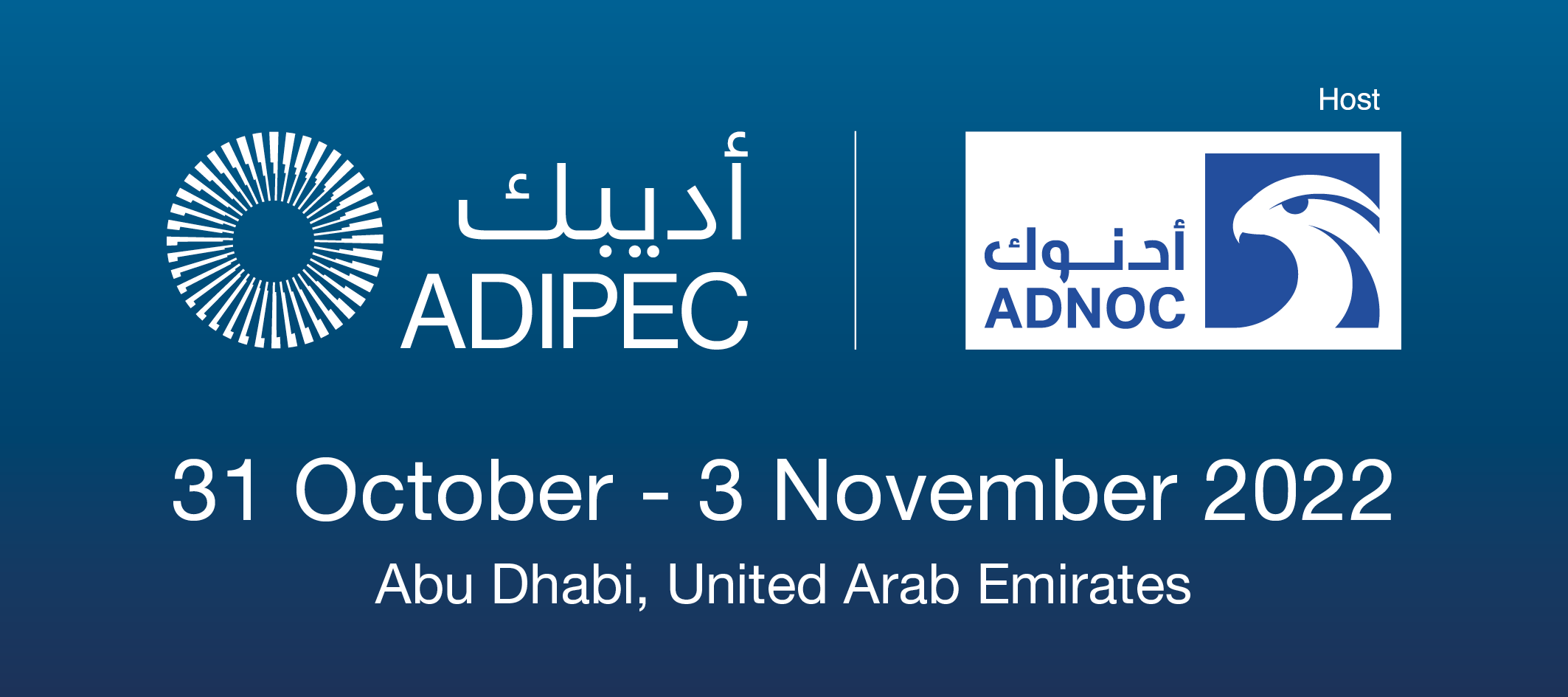 https://www.adipec.com/awards/