Energy has been defined as the greatest enabler of industrial growth and socio-economic development and this realization has sunk, not just into the consciousness but also policies of African governments. With Africa adjudged the least developed continent in the world, home to majority of the most devastated regions in the world with the highest rate of global poverty, the need for developmental technology is painfully obvious; and a an energy transition, spearheaded by a shift to Renewable Energies, appears to provide the best hope for the continent.
African countries are gifted with a huge—and still untapped—renewable energy potential. Estimates of power generation potential in the continent are 350 GW for hydroelectric, 110 GW for wind, 15 GW for geothermal and a staggering 1000 GW for solar (African Development Bank 2017). Potential for bioenergy is also high, with African estimated to generate 32million tons of waste annually.
Renewable energy and access to electricity is critical for development and in achieving the Sustainable Development Goals (SDGs). Currently, over 600 million people on the continent have no access to energy, with average electricity grid access a mere 20%, and just seven countries on the continent having electrification rates exceeding 50%.
But that is not all.
The scary part is that Africa's population is expected to triple by 2050, having the most population behind only India while the population of the rest of the world, including Asia and United States declines. This means that population of women and children will almost certainly triple and this will cause a resultant effect on Africa and the world itself as Africans looking for greener pastures, with no intention of returning, will increase migration to other countries and continents.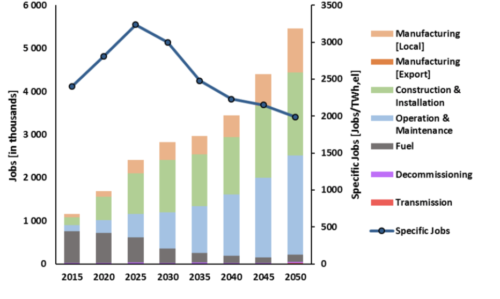 Renewables are seen as the answer to Africa's energy deficit; to promote energy security, energy access and climate change mitigation. It was expected that the Sector would mirror the development leap of the communications sector as Africa was not burdened by centuries of coal and fossil fuel based assets. Unfortunately, that leap has not been forthcoming.
This places a burden of development on growing our energy base for development.Most people in Sub-Saharan Africa face severe energy poverty. Less than half of the population had access to electricity in 2018. Further, in terms of its size and population, Africa is well behind the rest of the world with regard to the deployment of renewable energies. In 2018, only 20 per cent of the electricity generated in Africa was from renewable sources. Compared with the rest of the world, investment is low. In 2019, two-thirds of all newly added energy capacity for supplying electricity worldwide was based on renewable sources. However, only a mere two per cent of this new generating capacity was in Africa. Yet forecasts indicate that Africa could double its energy demand by 2040 and triple it by 2050.
At the same time, Africa is still investing in energy from fossil fuels. A change of direction is needed in the energy sector. By harnessing the potentials of renewable energy, Africa's young, dynamically growing economies can ensure energy supply is generated in line with international climate goals. But Africa is in a Catch 22 situation.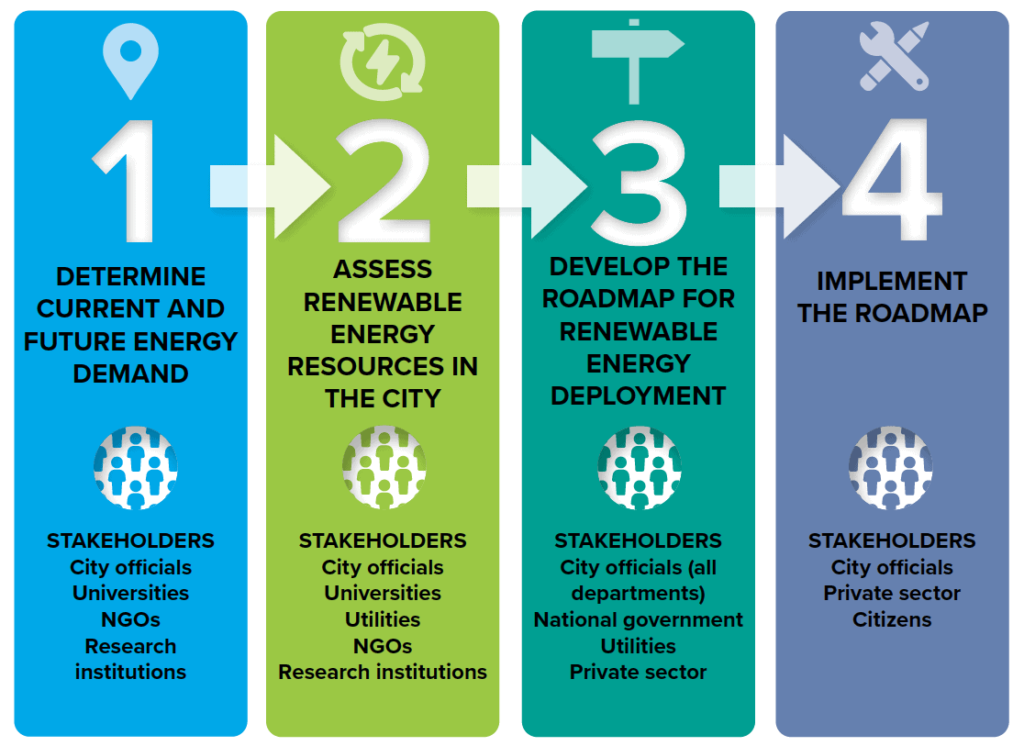 New oil fields are being discovered and coming on-stream everyday. However, global capital is heavily investing in de-carbonisation activities and such fossil fuel powered investments are no more globally desirable and attract only high-risk capital. Also, most African governments view the energy transition from the perspective of providing constant energy to make up the energy deficit and improve Industrialisation. And that is why Africa is still leaning towards coal powered and natural gas generation.
Several official remarks from various African government officials point to the fact that with the abundance of coal and natural gas, Africa sees this as an opportunity to harness these resources for energy generation. Nigeria's President Buhari announced in March 2021 "The Decade of Gas", an initiative designed to ensure Africa's biggest oil producer can take advantage of the global energy transition. The launch comes just as the government is pushing through some major reforms for the sector – notably, its long-awaited Petroleum Industry Bill – that could see the biggest transformation of Nigeria's energy industry in decades.
Addressing a press briefing, Buhari stated, "When we declared 2020 as 'The Year of Gas' in Nigeria, it was a bold statement to demonstrate our Administration's resolve that gas development & utilization should be a national priority. Now we're going a step further to dedicate this decade to industrializing Nigeria using gas.
Natural gas, affordable and abundant in Africa, has the power to spark significant job creation and capacity-building opportunities, economic diversification and growth. And its seen as a key component of the just transition to renewables. Yes, it is expected that by 2060, over 90percent of current oil reserves would have been depleted paving the way for the large scale usage of renewable energy in Africa. But new gas based discoveries indicate that Gas might have more mileage in the energy sector for the foreseeable future.
But the future is indeed green. The attraction of renewables for Africa's development is the global capital it attracts, its propensity for jobs and skills development, for gender equality and rural electrification. All African governments are investing heavily in Renewable Energies, factoring in all these considerations and driven by highly invested private sector who are growing and developing local capacity by the day.
From healthcare, education, rural electrification and underserved urban communities, we see daily new infusions of Renewable Energy and a gradual shift by governments towards entrenching Renewables in their energy plans and forecasting. This is also helped by the spate of available funding for Renewable Energy projects, its versatility in utilization and affordability by even the world's poorest; and it's acceptance by the environmental front as sustainable energy sources to combat climate change.
Prospects for Renewable Energy in Africa
Several studies have indicated that renewable energy technologies create more jobs than fossil fuel technologies. One study concludes that per dollar of expenditure, spending on renewable energy can produce nearly 70percent more jobs than spending on fossil fuels.
The International Renewable Energy Agency (IRENA) estimates that the renewable energy sector employed nearly 10 million people worldwide in 2016, with 62,000 jobs in Africa. Another study found that replacing outdated lighting systems like kerosene, candles and flashlights with modern solar lighting technologies could create 500,000 new jobs related to lighting in countries of the ECOWAS region.
These jobs can be found in the expansion of greener products, services, and infrastructure translating to jobs in renewable energy, energy efficiency, manufacturing, transportation, building and construction. In addition to direct jobs, indirect employment is created along the supply chains, including in the building of necessary infrastructure. And as new income is generated and spent across the economy, further employment is created. Also some of the existing jobs will be substituted as a result of transformations in the economy from less to more efficient, from high-carbon to low-carbon, and from more to less polluting technologies, processes, and products. Examples include the shift from the manufacturing of internal combustion engines to the production of electric vehicles to hydrogen based power systems, small hydropower systems and low carbon fuel cells.
– Gender Equality and Skills Development
Then we see the gender equality that Renewable Energy supports. Many females are joining the workforce and becoming more empowered through interventions due to Renewable Energy. Remarkable achievements are being recorded all across Africa with women empowerment, highlighted in dynamic companies and organizations such as SolarSisters, So-Said, Rensource, Creeds Energy amongst many others.
We are also seeing a huge interest in the spate of skills development of women and youths in the sector. Academies and training centers are springing up by the day; focused on imparting skills in energy efficiency, lpg conversion, solar installations, design and sizing, and digitalization. These trainings are also helping women in their domestic lives (water provision, cookstoves), across the energy value chain (logistics and supply, training and entrepreneurship) and in other sectors such as agriculture, trade, communication, transportation, small and medium enterprises (sme's).
– Local Content
There's a huge growth in the capacity and number of local developers in the renewable energy sector such as M-Kopa Solar, Asteven Energy, GVE Projects and Arnergy Energy to mention a few. There are many small and micro enterprises active in the distribution of energy systems, maintenance and operation, with a gradual growth in manufacturing and assembly capacity, and development of local supply chains.
Emergent Technologies
Call it clean energy, green energy, renewable energy; all refer to low carbon energy sources. 
 * Solar: The Father of Renewables. Solar has blown in like a whirlwind after years of distrust over the technology. Solar has lots of advantages; for productive use, domestic use and at least ensuring basic electricity but one glaring disadvantage is the lack of baseload powered by solar. This has seen factories and high energy use facilities not being able to use solar energy to power machinery, only for lighting. Once the technology can be deployed to huge machinery needs, the single most important argument for fossil fuel use will be taken off the table.
 * Hydropower: The Mother of Clean Energy in Africa. Hydropower is indeed a renewable energy mode but it is barely seen as that, probably due to the huge energy required for the turbines and for pre-operation. Indeed, it is the single largest source of power to Africa but the handicaps remain the huge initial cost, timeframe for design  and installation and its static nature. However, Small Hydro Plants (SHP) are becoming more widespread; we just have to figure out how to make them really portable and adaptable to base load use.
* Hydrogen: This is one of the new breed technologies that are emerging. A lot of awareness and feasibility still need to go into this technology especially in respect to its acceptability, management and initial development costs. However, it promises to provide all the benefits of the afore mentioned sources.
* Others: It's kind of disrespectful lumping natural gas, nuclear energy and biomass together in one plate. However, these are technologies that have been on the burner for quite a while. The major constraints to their use has nothing to do with the basic technologies themselves but more on their management and the policies of African nations.
Challenges…
Three major challenges for the future of renewables in Africa are:
* Invested and knowledgeable Government policies: Government policies must reflect the reality and highlight the willingness of the government to ensure renewable energy is fundamental and included in African countries energy mix planning. Such policies promote sustainable investment, build sector confidence and enable for more equitable financing of projects.
* High rate of investment and predilection towards foreign companies: One major grouse of the fossil fuel era has been its domination by foreign oil majors. The Renewable Energy sector provides an opportunity for African governments to take charge and control of their energy sector by developing and actively promoting local content capacity through positions that would bring about improved local participation in this sector. This would ensure a constant flow of foreign direct investment, ensure minimal capital flight and develop experienced cadre of technical expertise.
*Developing base-load for industrialization: Almost all arguments against renewable energy, especially Solar has been the perceived lack of base-load capacity for heavy industrial machinery and processes. But with the right capacity and energy mix, other technologies such as hydropower, wind energy and natural gas(as a transition energy) could be utilized to ensure low carbon emissions.
While these challenges remain germane, with the right mix of political and socio-economic mix still sought, the above mentioned attributes provide hugely favourable arguments for adoption of Renewables and do indicate that the future of Renewable Energies is very bright. Yes, there are complications and there are asset based arguments for continued utilization of fossil fuels, but the inherent conditions for socio-economic development and climate change mitigation provide the best outlook that the Future of Africa's growth is in Renewable Energy.
With enviable and abundant natural renewable energy sources; global dominance in solar irradiation, 7th largest natural gas reserves in the world, an energy source as abundant and unending as the sun, and a crippling energy deficit, it comes as no surprise that countries within Africa are developing solar technologies for their people. Increased financial incentives and a more demanding and competitive manufacturing environment are among the few encouragements bolstered by this need.