* It is important to ensure herd immunity as the Covid-19 virus mutates
* Government at all levels must be proactive enough to answer citizens concerns to engender trust
The Lagos state government was applauded by participants for being proactive towards ensuring the management of the covid-19 pandemic and developing measures to ensure widespread vaccination of residents in the state.
This was at a recently held summit organized by the Global Emerging Pathogens Treatment (GET) consortium on Tuesday, 30th of March in Lagos. According to Prof. Akin Abayomi, Lagos State Commissioner for Health, the state had gained experience in managing such an occurrence as the pandemic due mostly to the strategies that had been put in place because of the Ebola outbreak.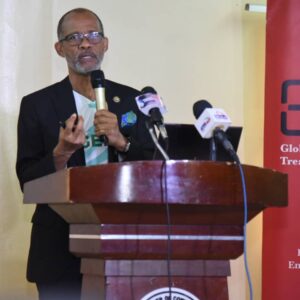 Prof. Abayomi explained that as a member of the group on the biobank, biosecurity and biodata rescue projects during the Ebola outbreak, he understood then that Nigeria's response was totally built on international support and that was not acceptable. Furthermore, it was later recognized that aside from health officials, there were critical areas that revolved around; logistics, organization and implementation strategy. That if these areas were properly handled, then the battle would be half won. These areas drive the recent positive response of Lagos State and its residents to the vaccination exercise.
Unfortunately, that might not be the case in other states of Nigeria; a concern expressed by Prof. Isaac Adebayo, a virologist. Speaking at the summit, Prof Adebayo, pleaded that those measures working for Lagos state be replicated in other states to ensure that the vaccination benefits are more widespread, thereby become more effective.
However, CEO of 'GET', Dr Dotun Bobadoye, in his address stated that the Covid19 pandemic was not just about the death count or negative impact on economies but the impact on the whole substructure of life. He also disclosed that vaccine hesitancy had become a major deterrent to ensuring a majority of the public are vaccinated against the coronavirus. Vaccine hesitancy, as defined, is a reluctance or refusal to be vaccinated or to have dependents or influence people against being vaccinated.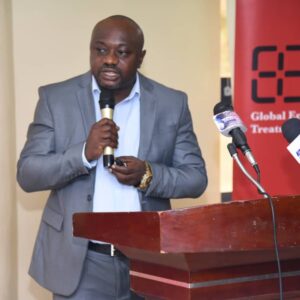 A number of reasons were identified for this including:
* Mis (dis) information
* Lack of trust in government
* Widespread conspiracy theories
* Ignorance
These were some reasons adduced for the apparent hesitancy being observed in most parts of the country. However, several measures were disclosed to combat vaccine hesitancy; among which are;
* Effective communication using memes, images,
* Establish human resources systems and organization to manage the distribution supply chain
* Develop a clear concise system for information sharing; quickly and effectively to combat rumors and conspiracy         theories
* Improved healthcare provider communication
* Create multiple bottoms up feedback channels to address concerns
Of special note are the rumors of various conspiracy theories regarding the vaccination process and the covid19 vaccine. But according to Prof Abayomi, it's all about the science behind the vaccine and science has proven that the vaccine is effective; which is why he was among the first group of persons to be vaccinated in Lagos state. And so far, over 120,000 persons had received the vaccine shots.
Sounding a note of warning, the commissioner reiterated that the virus was mutating and the only way to combat it is to stop its transmission and build up immunity so people do not acquire infection even if they encounter the virus. He disclosed that there must be a global strategy focusing on collectively promoting herd immunity; which occurs when a significant percentage of a populace has become vaccinated and immune to the virus, thereby reducing infection. And Africa must be part of that strategy or the continent will be left out of global human interactions at a time.
The summit, which had in attendance various stakeholder groups including the media, civil society and non-governmental organizations, health officials from Lagos and Ogun states, ended with a conscious appreciation of the collective need to ensure that the vaccination exercise is as widespread as possible and that clear communication engagements with the public is paramount to maintain trust and citizen buy-in.