Utrecht, 25th February 2021 – Agritech company Satelligence has partnered with Golden Agri-Resources (GAR), following a three month trial, to deliver near real-time deforestation risk monitoring of GAR's full palm oil concessions and supply chain, covering all of Indonesia. Based on GAR's previous experience with satellite monitoring of its own estates and in some parts of its supply chain, the company has chosen to consolidate its monitoring in one system to provide a holistic overview of its supply chain impacts. Satelligence pulls insights from supply chain asset data, satellite intelligence, and human resources to monitor on the ground risks.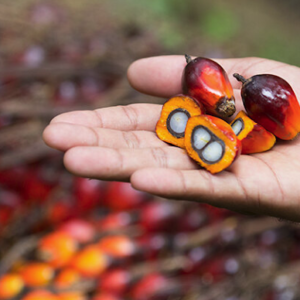 As a leading integrated palm oil-based agribusiness, GAR has also acted as a leader in the sustainability transformation underway in the sector. This effort is underpinned by the GAR Social and Environmental Policy which is the roadmap guiding its sustainability journey and informing how it collaborates with suppliers, smallholders and others to realise its vision of a sustainable palm oil industry.
Demand for sustainable palm oil is transforming the supply chain. In Indonesia, deforestation linked to palm oil has declined consistently since 2012 thanks to government conservation policies and corporate deforestation-free commitments. However, the supply chain is long and complex involving many small companies and farmers. Satellite technology enables industry actors to monitor and demonstrate the implementation of their no deforestation commitments. 
GAR's Chief Operating Officer Tony Kettinger comments, "The efforts of GAR and our suppliers to implement conservation commitments are having an impact, and reducing deforestation linked to palm oil production. Customers want the confidence that suppliers like GAR are identifying and rapidly acting on any deforestation events in its supply chain. Satelligence's technology allows us to provide that confidence through the use of a single system."    
There are a number of hurdles in the drive to managing sustainable supply chains, such as buyers and financial institutions burdening suppliers, a rise in biased reporting, and incorrect deforestation alerts from monitoring services. Satelligence's satellite monitoring system and AI-driven dashboard tackles these problems ensuring transparent, trustworthy data on trends, patterns and anomalies in GAR's supply chain.
Satelligence CEO Niels Wielaard says, "Our vision at Satelligence is to make deforestation-free commodities a reality. The majority of the global supply of palm oil comes from Indonesia, and so by partnering with businesses such as GAR, achieving a more sustainable landscape is conceivable. By making deforestation risk monitoring more credible, less-time consuming and less costly, this partnership with GAR aims to strengthen its efforts to delink palm oil to deforestation in Indonesia."